Stephanie Sexton, PsyD, MSpEd
Maximizing Every Child's Learning Potential
Education planning, consultation, and advocacy
Understanding a child's unique learning needs is the foundation to creating a program in which they will best learn. The psychoeducational assessment can be confusing and overwhelming for parents and children. Understanding the assessment data is crucial to developing an effective learning plan.
Understanding this process and the choices that result will help all parties effectively advocate for and meet the needs of the child.
Individualized instruction focuses on meeting a child where they are and building in structures and supports to meet and exceed academic goals.
Transitions are hard. Learning about and understanding the cycles of transition and the stages of grief that can be associated with this process can help to mitigate and manage the stresses associated with these changes.
Helping the child say goodbye to the environment they are leaving while building a bridge to their new environment can support this difficult process
I am here to help children and families seeking support when navigating the educational process.
3 Steps to Maximizing Your Child's Learning Potential
About me: Stephanie Sexton, PsyD, MSpEd
I have over 20 years of experience in education as a public school teacher in the United States as well as working in education in China, Brazil, and South Africa.
Five years ago,  I chose to study psychology because I wanted to understand more about the relationship between learning challenges and mental health.
It is critical to effective education planning and programming to have a clear understanding of the challenges and strengths of each individual.
I am interested in helping children and their families understand their unique learning needs. Approaching learning from a success mindset, rather than a deficit model will empower every learner. With individualized support, guidance, and advocacy, I can help children and their families maximize strengths to best succeed in the school setting.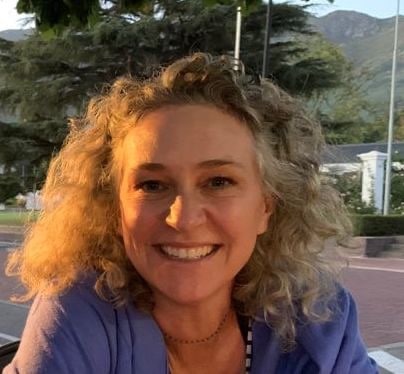 Stephanie Sexton made a significant impact on the learning of our 12 year-old through her advocacy and expertise. At a time in which we were struggling to understand the learning needs and required support, Stephanie stepped in, worked directly with our child, reviewed learning assessments and met with our local international school to tailor the support provided in order to meet our needs. Her kindness and connection during tutoring was viewed as a helpful resource by child and parents alike. When there was so much stress and anxiety surrounding the future of the child, Dr. Sexton offered a clear, expert perspective, and realistic plan that everyone embraced with a positive attitude..
My oldest child was struggling with reading and the communication and guidance from the school was confusing and didn't seem aggressive enough to me to quickly solve the problem. Stephanie helped me tremendously in understanding the communication from the school and the school's plan but more importantly helped me become my child's proactive, advocate ensuring my child received the best and most appropriate support needed. My child is now well placed, receiving the needed support and is advancing with her skills and abilities.